Relationship Sales is Principled Based
It's Not Business As Usual Anymore!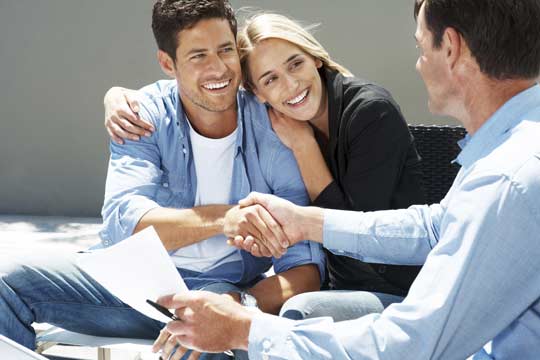 Relationship Approach to Sales
Creating Trust through Principle Based Sales
Tom educates your staff in the three Universal Principles in Communication, Sales and Life.  He applies them to the sales situation through Principle Based Relationship Sales to increase trust with your prospects and customers.  This means higher closing averages and happy committed customers.
Relationship Sales Training Increases Trust to Outperform Traditional Methods
Today's customers are influenced only by those with whom they trust and have a relationship.  
Applying these Communications, Sales and Life Principles transforms the relationship your salespeople have with your customers to one of trust.  Today's sales process cannot be manipulative, self-serving or based on gimmicks, drops, and sales tricks.
Below, see how these Communications, Sales and Life Principles modify your sales process from one of canned, manipulative, presentations to one of trust and positive influence over your customers' buying decisions.   You will see the difference.
Traditional Sales Method
N/A
PROGRAMMED METHODOLOGY
WARM-UP
Inherently Manipulative & Self-serving
Very little time taken
PROBE
Usually for an excuse to make a presentation
Ammunition for Close
SCRIPTED PRESENTATION
Predetermined and one sided.
Depends on the "right" presentation.
HARD CLOSE
A series of closing techniques
Using tricks
Gimmicks and Drops
Overcome Objections
Confrontational & Misplaced
Call Tom Goetschius at (407)342-0178
RELATIONSHIP SALES PROCESS
Call for Needs Review and Estimate
BASED ON PRINCIPLES
RELATE
"Focus On The Customer"
Customer Centered
Take your time
Emphasis - Develop a Relationship
DISCOVER
"Earn The Right To Continue"
Ask Questions & Listen
Enhance The Relationship
ADVOCATE
"Influence Through Involvement"
Customer directed presentation
Customized - Specific - Effective
SUPPORT PURCHASE
Reinforce Buying Decision
Handle Concerns Throughout
Facilitate THE SALE
Implement the Solution
Deal With Negatives and Dissatisfaction
Enhance The Relationship
Ready to Increase Trust Between Your Salespeople and Customers?