Let Tom Goetschius' experience work for you: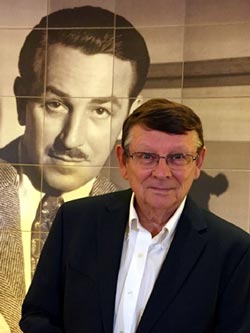 Master's Degree Interpersonal Communication, State University of New York

Former College Professor, Director of Theatre, SUNY

31 years in the Resort Development Industry

Contributed to development of 60 Fractional Ownership Projects
Mouster's Degree from Disney University
"I have known and worked with Tom Goetschius on numerous projects over many years and consider Tom not only a true professional but also a person with unique skills to understand a sales and marketing situation and the ability to assist in training and motivating an entire marketing and sales team. I would highly recommend him."
Edwin H. McMullen, Sr. RRP, E.H. McMullen & Associates, one of the founders of Marriott Ownership Resorts, Inc. and Hilton Grand Vacations, and former Chairman of ARDA (American Resort Development Association)
"Nobody understands today's sales process like Tom. We've done five startups and a half billion dollars in Fractional sales, and Tom trained every one of our sales executives. Nobody is allowed to sell for us that has not been trained by Tom."
David Bansmer, Vice President Sales & Marketing, The American Skiing Company
"In our opinion, Tom is the best in the business"
George Donovan, President/CEO (retired), 

Blugreen Corporation, former Chairman of ARDA (American Resort Development Association).
"We had to have the best sales and management consultant in the industry, so we called Tom. He has assisted us in providing world class selection technology and management development which have enhanced revenues and bottom line."               
John Maloney, Senior Vice President,  Sales & Marketing, The Owners Club by Club Corps
Tom Goetschius has created one of the country's most successful sales solutions... We experienced a dramatic increase in sales following his training.  Believe me, you will have a lifetime of reasons for being glad you requested Tom's services.
Hart Rist, Sales Manager, The Hammocks, Bald Head Island Limited Real Estate
"The nine month results following your visit were historical best VPG and net closing ratios improved dramatically following your "Principle and Skills" training."
Chris Kroos , Senior Vice President, Smugglers' Notch Resort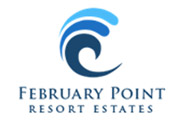 Sales and Marketing Training at 13 Farifield Communities Projects

Established and Operated "Institute for Effective Management"
Recruited and Trained 390 Salespeople
Trained all company managers in MRA candidate profiling
Hired and trained management and salespeople for project launch
Trained all salespeople at 7 resorts to $250,000,000 in sales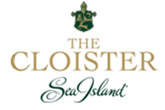 Sales training for $46,000,000 project one day launch
Sales training doubled site closing percentage and sales volume
Sales training for 720 sales in product launch

Annual training for five years
Sales training for startup and launch
Project historic best Closing Percentage and VPG

Initial startup sales training
Startup hiring and initial sales training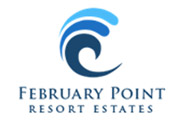 End of project sellout sales training
Award winning representative for United States Chamber Of Commerce

Century 21 salesperson

Salesperson, Trainer, Manager, Sales Director, Project Director – Barrier Island Station, NC

National Director Of Sales – The Donning Publishing Co. , Norfolk, VA

Resort Group VP Training & Manager Development – Fairfield Communities, Little Rock

VP Training & Manager Development – Cooper Communities, Arkansas

Director Of Training & Manager Development – Orange Lake Country Club, Orlando

Director Of Training & Manager Development – Hilton Grand Vacations, Orlando

1995…Tom Goetschius Associates – Consulting & Training Company

Involved in and contributed to 60 Fractional Ownership Projects
Training and Certifications
 Zig Ziglar – Certified in "See You At The Top"

Stephen Covey's "Seven Habits Of Highly Effective People"

The Forum "Effective Sales Program"

Wilson Learning System "Counselor Sales"

Disney Approach To People Management

Disney Approach To Quality Service

Disney's Principles Of Leadership
Find Out What Tom Can Do For You